S.T.U.E.M.O. (Società Tosco-Umbro-Emiliano Marchigiana di Oftalmologia), the annual meeting of the Tosco Umbro Emiliano Marchigiana Society of Ophthalmology took place from October 13th to 14th, 2023 in Parma, Italy.
The event brought together Italy's national ophthalmology community in a scientific program covering the latest topics and emerging trends in research, diagnosis, and treatment of eye-related diseases and disorders in the field of ophthalmology.
The GEYEDANCE project was also represented at the renowned conference by Prof. Dr. Massimo Busin (University Ferrara) and by Dr. Marco Pellegrini (University Ferrara).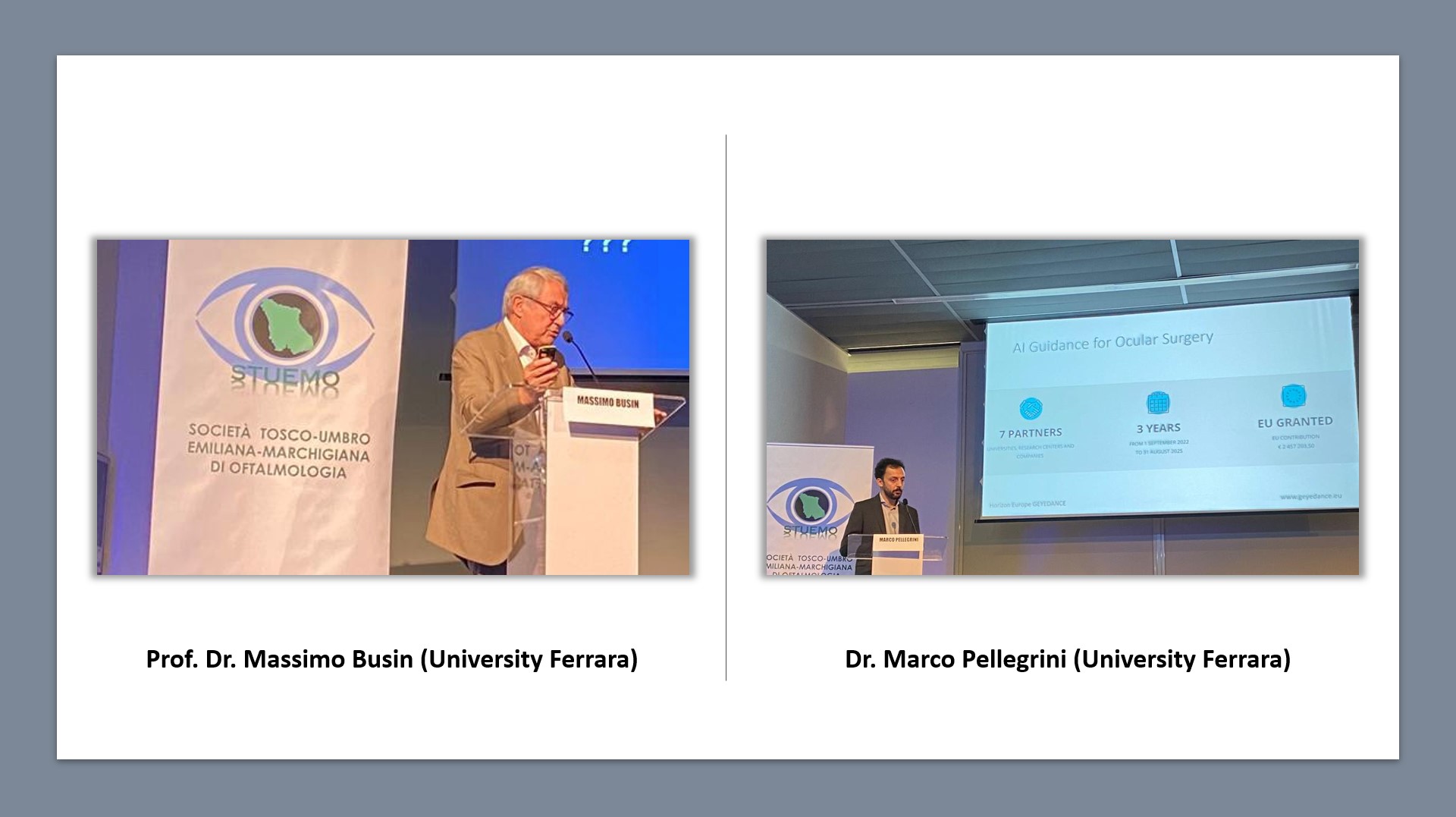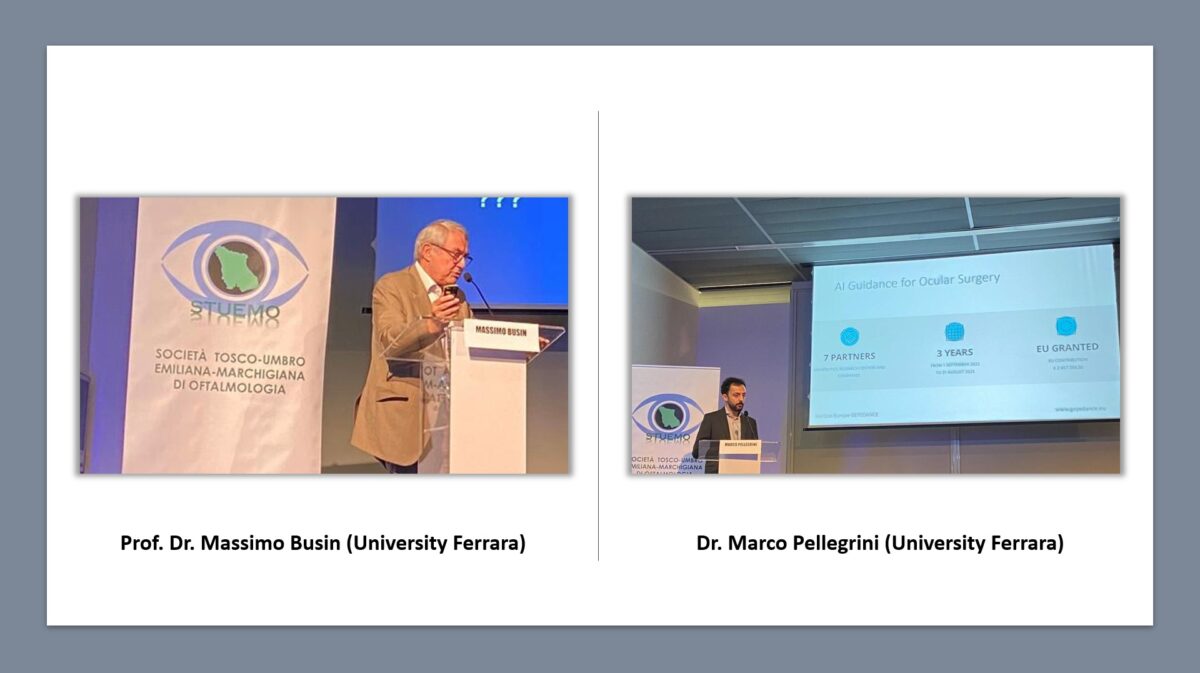 For more information, please visit: